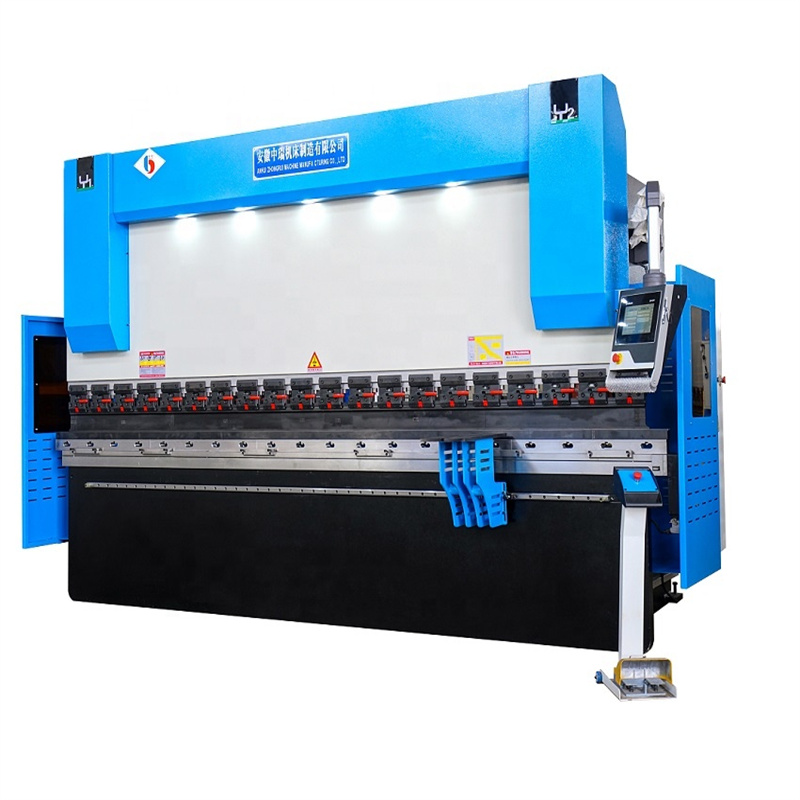 Type
Nominal
Force
Worktable
Length
Poles
Distance
Throat
Depth
Stroke
Max
Open
Power
Dimension
(KN)
(mm)
(mm)
(mm)
(mm)
(mm)
(KW)
L×W×H(mm)
30T/1600
300
1600
1280
200
80
285
3
1600×1000×1600
35T/2000
350
2000
1480
200
80
285
4
2000×1100×1800
40T/2200
400
2200
1850
230
100
320
5.5
2200×1200×1910
40T/2500
400
2500
1850
230
100
320
5.5
2500×1200×1910
50T/2500
500
2500
1850
230
100
320
5.5
2500×1200×2000
63T/2500
630
2500
1900
250
100
320
5.5
2500×1300×2210
63T/3200
630
3200
2500
250
100
320
5.5
3200×1300×2210
80T/2500
800
2500
1900
300
100
320
7.5
2500×1400×2300
80T/3200
800
3200
2500
320
100
350
7.5
3200×1500×2300
80T/4000
800
4000
3000
320
100
350
7.5
4000×1500×2400
100T/2500
1000
2500
1900
320
120
320
7.5
2500×1600×2400
100T/3200
1000
3200
2500
320
120
370
7.5
3200×1600×2600
100T/4000
1000
4000
3000
320
120
370
7.5
4000×1600×2700
125T/3200
1250
3200
2500
320
120
370
7.5
3200×1600×2600
125T/4000
1250
4000
3000
320
120
370
7.5
4000×1600×2700
160T/3200
1600
3200
2500
320
200
460
11
3200×1700×2700
160T/4000
1600
4000
3000
320
200
460
11
4000×1700×2800
160T/5000
1600
5000
4000
320
200
460
11
5000×1900×3100
160T/6000
1600
6000
4940
320
200
460
11
6000×1900×3200
200T/3200
2000
3200
2500
320
200
460
11
3200×1950×2800
200T/4000
2000
4000
3000
320
200
460
11
4000×1950×2800
200T/5000
2000
5000
4000
320
200
460
11
5000×1950×3000
200T/6000
2000
6000
5000
320
200
460
11
6000×1950×3300
250T/3200
2500
3200
2500
400
250
590
18.5
3200×2000×3200
250T/4000
2500
4000
3000
400
250
590
18.5
4000×2000×3400
250T/5000
2500
5000
4000
400
250
590
18.5
5000×2000×3400
250T/6000
2500
6000
5000
400
250
590
18.5
6000×2000×3400
300T/3200
3000
3200
2530
400
250
590
22
3200×2000×3450
300T/4000
3000
4000
3000
400
250
590
22
4000×2000×3450
300T/5000
3000
5000
4000
400
250
590
22
5000×2000×3450
300T/6000
3000
6000
5000
400
250
590
22
6000×2000×3450
400T/4000
4000
4000
3000
400
250
590
30
4000×2180×3400
400T/5000
4000
5000
4000
400
250
590
30
5000×2180×3500
400T/6000
4000
6000
5000
400
250
590
30
6000×2180×3800
500T/5000
5000
5000
4000
400
250
590
45
5050×3500×3700
500T/6000
5000
6000
5000
400
320
590
45
6050×3500×3700
600T/4000
6000
4000
3000
400
320
590
55
4050×4500×3700
600T/6000
6000
6000
5000
400
320
590
55
6050×4500×3700
800T/6000
8000
6000
5000
400
320
590
55
6300×4500×6000
High precision, wide application, high performance and easy to operate
Main features: Special numeric-control syetem is fitted with mainframe of the bending machineMulti-work-step programming function is able to achieve an automatic operation and continous positioning of multi-step procedures, as well as an automatic precision adjustmemt for position of rear stopper and gliding block.
Hydraulic press brake is provided with bend counting function, for a real-time display of processing quantity and power-failure memory of positions of stopper and gliding block, as well as procedures and parameters.
Imported ball bearing lead screw and linear guide rail are used for rear stopper, to ensure the positioning precision of rear stopper, for processing precision of cnc hydraulic press brake to be higher.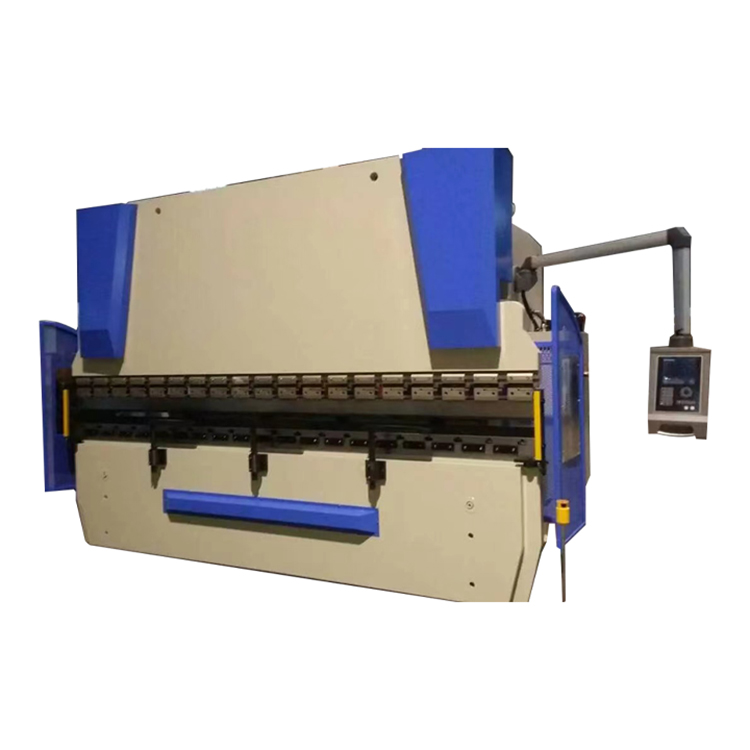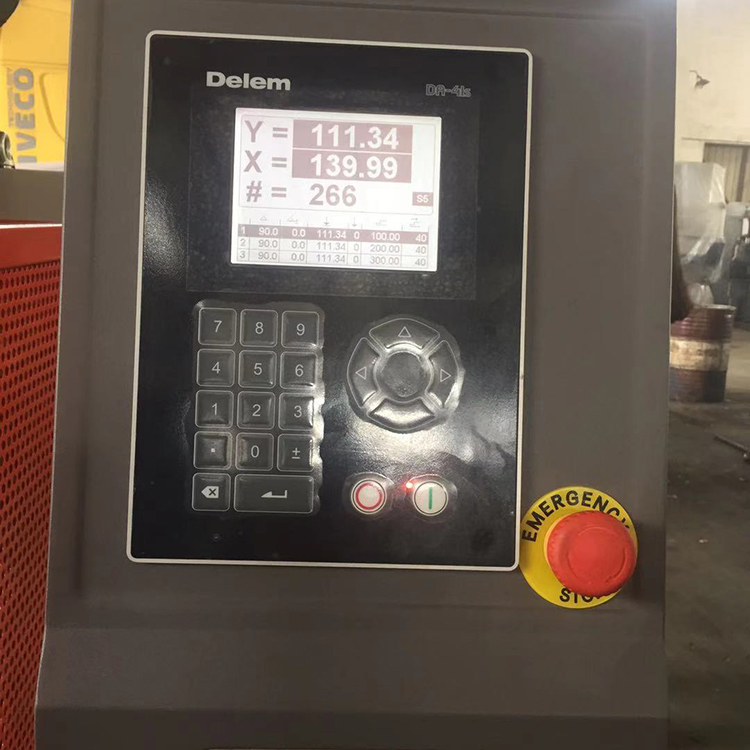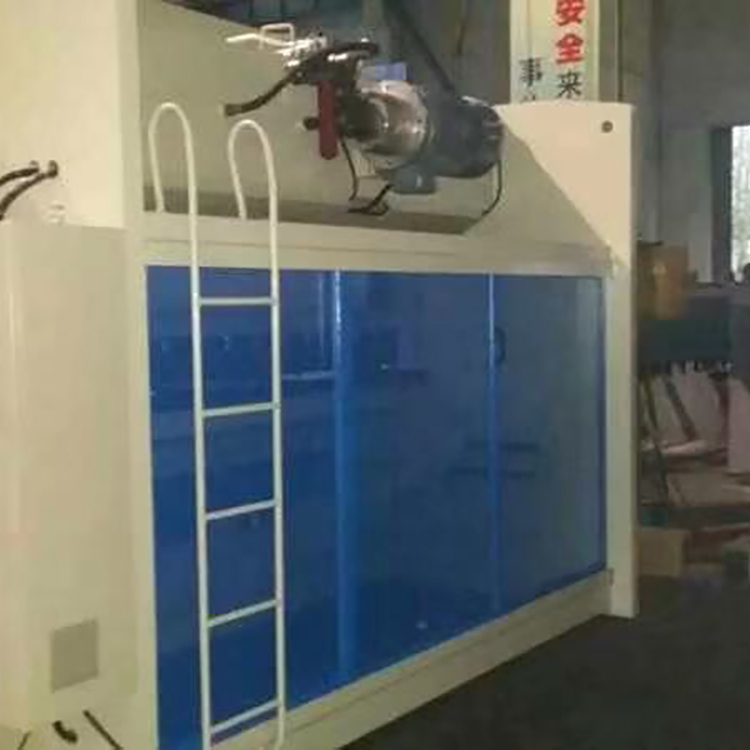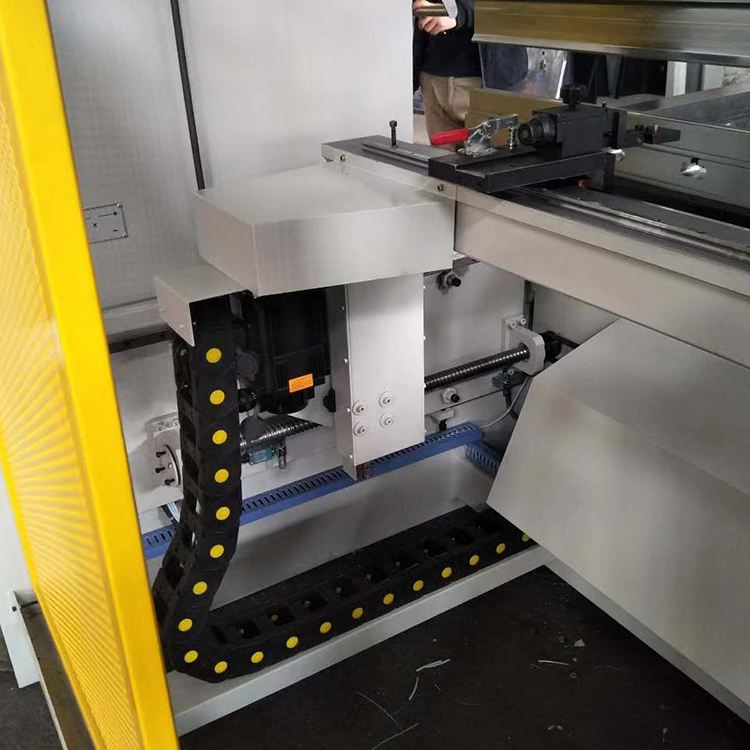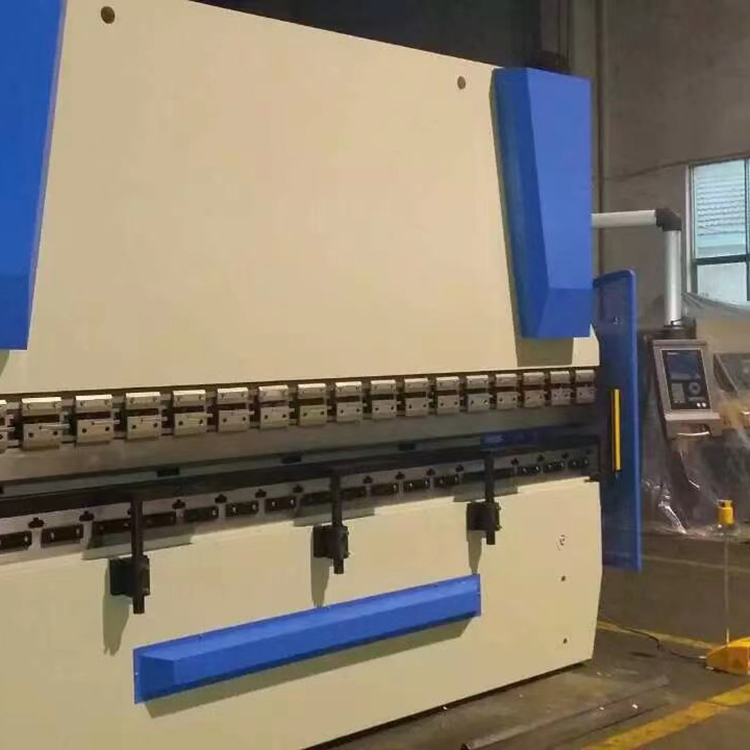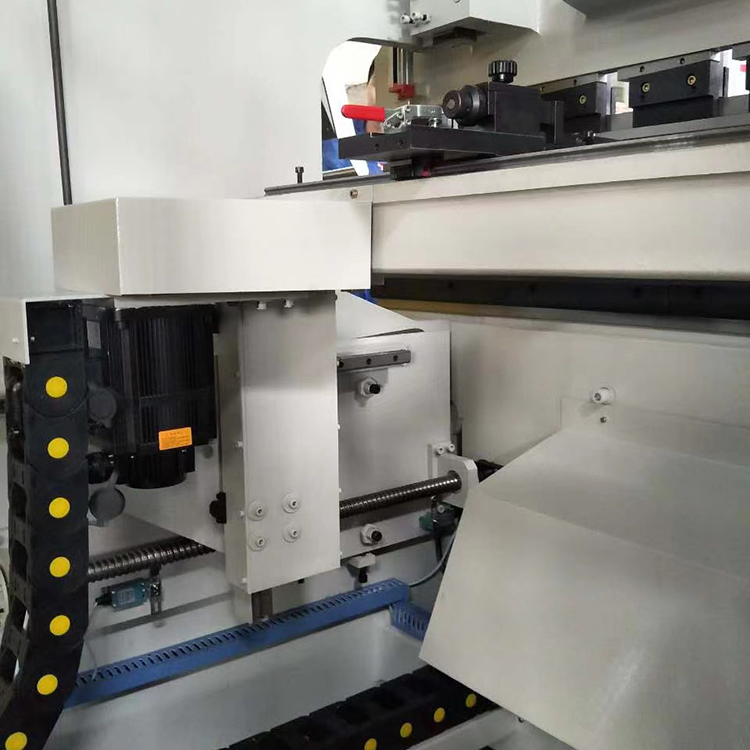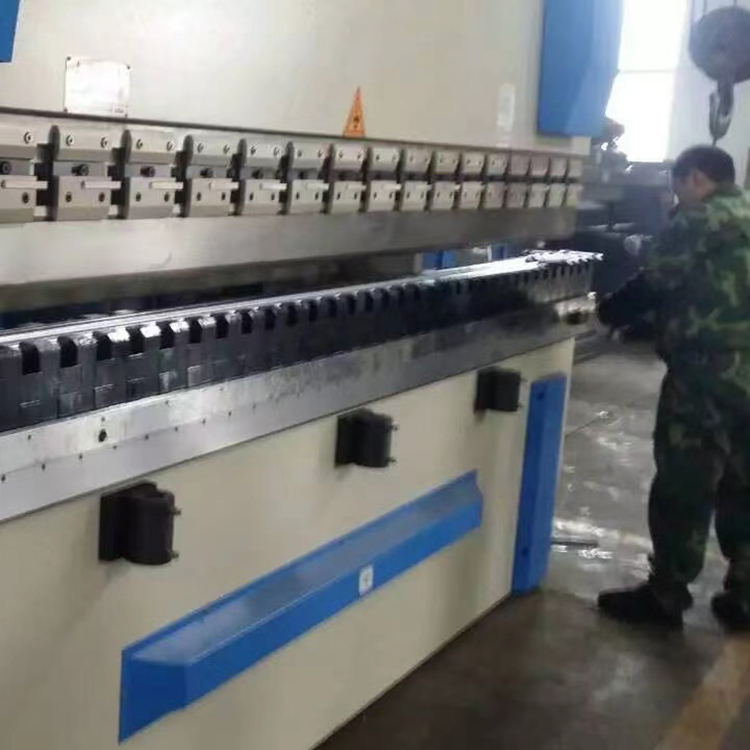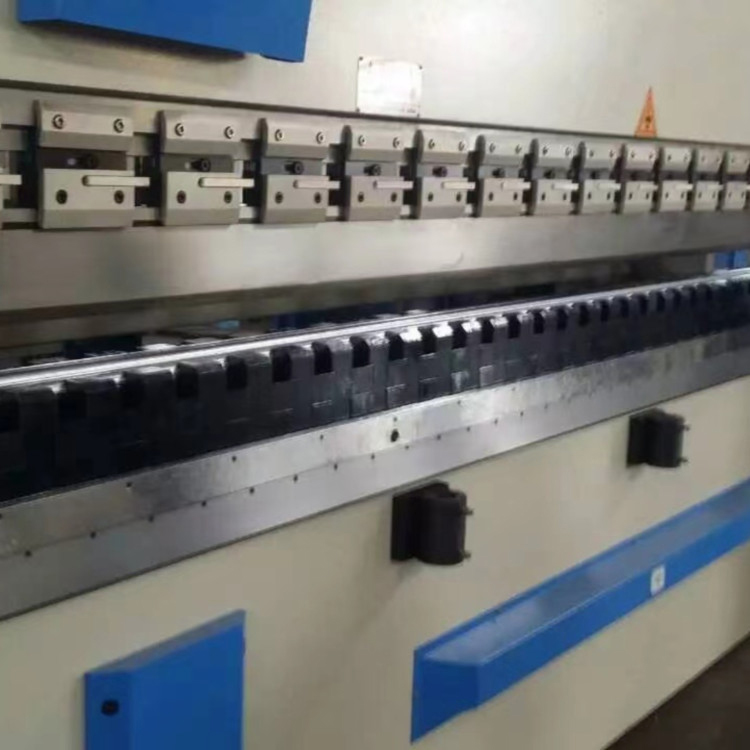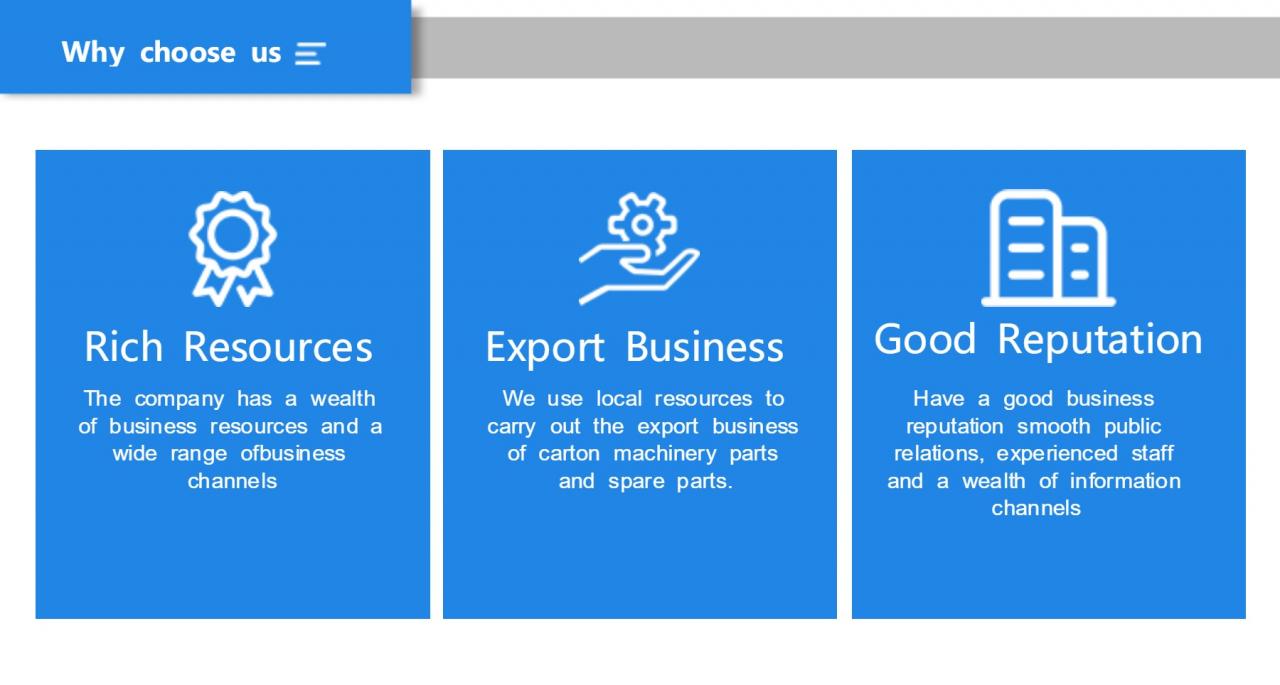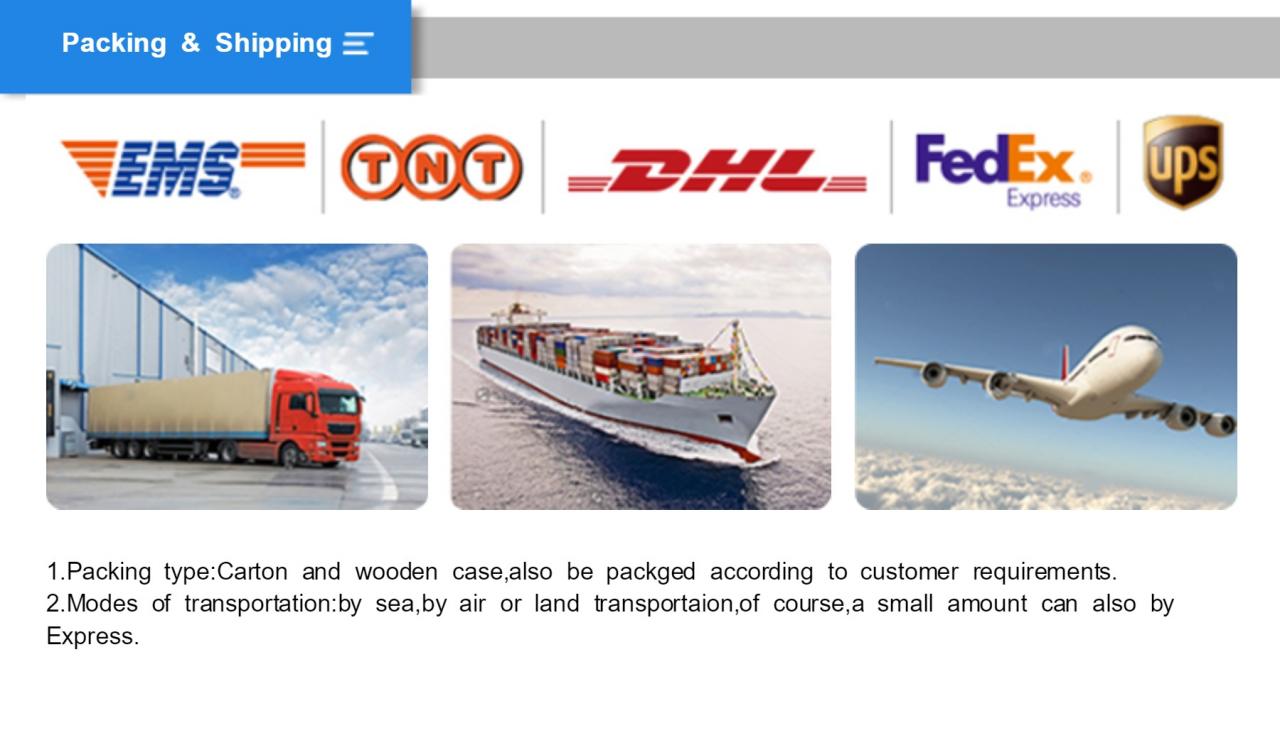 FAQ
Q1: After I buy the machine, what will you do if I don't know some of the function?
A1: We will show you how to use the machine perfectly. Technical support and the video is available.
Q2: Will you show me how to install the machine?
A2: Certainly, we will enclose the production specification with the machine, and we could provide the video online to you, and our engineers are available to service machinery overseas.
Q3: How about your after sales service?
A3: Our experienced engineers are waiting to make service for you. One-top service term made us survive from fierce competition.
Q4: What's the policy for guarantee and broken parts?
A4: Warranty period of equipment lasts two years, during which the broken parts and spares caused by quality can be offered free.
Details
Slider Stroke (mm): 100 mm
Automatic Level: Fully Automatic
Throat Depth (mm): 230 mm
Machine Type: Synchronized
Length of Working Table (mm): 2200
Width of Working Table (mm): 1200 mm
Dimension: 2200 1200 1910
Condition: New
Material / Metal Processed: ALLOY
Automation: Automatic
Extra Services: Machining
Year: 2020
Weight (KG): 3000
Motor Power (kw): 5.5 kw
Key Selling Points: Multifunctional
Warranty: 2 years
Applicable Industries: Manufacturing Plant
Showroom Location: None
Marketing Type: New Product 2020
Machinery Test Report: Provided
Video outgoing-inspection: Not Available
Warranty of core components: 6 months
Core Components: Bearing
Style: modern
Name: Bending machine
purpose: Machinery manufacturing
Product grade: High quality products
Model number: CT12
Type: 40T/2200
After-sales Service Provided: Online support
After Warranty Service: No service