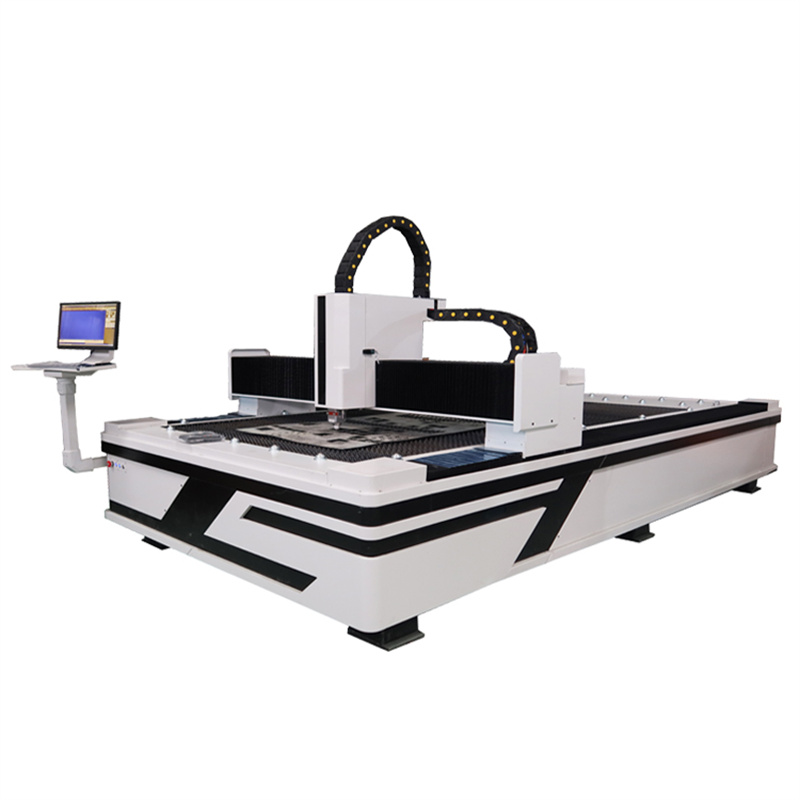 Product Description
Metal Sheet Fiber Laser Cutter Cypcut System
Intelligent operating system Cypcut professional intelligent control system with automatic nesting function. Stable performance, fast operation, support multiple common file formats, DXF, PLT. The simple and fast operating system, one-click import of multiple types of cutting graphics, and accurate cutting instructions make the user experience better.
Metal Sheet Fiber Laser Cutter Cast aluminum beam
After aging treatment, the hardness can reach T6. Aviation aluminum has sufficiently high performance indicators. Its strength, plasticity, impact toughness, fatigue performance and weldability are all very good. More importantly, under the premise of ensuring the same performance indicators, the casting aluminum beam has a lighter weight, which is convenient for high-speed movement during cutting, and realizes the rapid cutting of various graphics under the condition of meeting accuracy.
Metal Sheet Fiber Laser Cutter Raytools laser head
Reliable and stable, optimized optical configuration and smooth and effective airflow design; The internal structure of the laser head is completely sealed, which can avoid the optical part from being polluted by dust. A variety of fiber interfaces are suitable for various fiber lasers;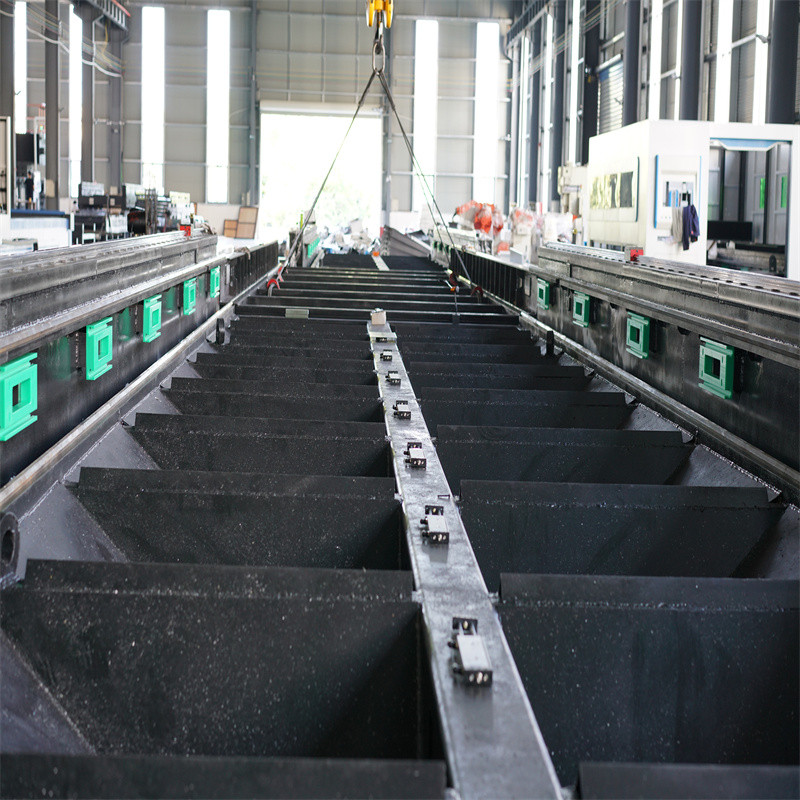 Specification
| | |
| --- | --- |
| Description | Parameter |
| Machine Model | 3015LN |
| Laser type | IPG Fiber Laser Source |
| Laser power | 1000w/1500w/2000w/3000w |
| Weight | 5000KG |
| Working area | 1500x3000mm |
| Repeated positioning accuracy | ±0.02mm |
| Max. Acceleration | 1G |
| Max.Running Speed | 120m/min |
| Transmission | Double driver rack gear |
| Power consumption | <10KW |
| Specified voltage and frequency | 380V 50Hz/60Hz/60A |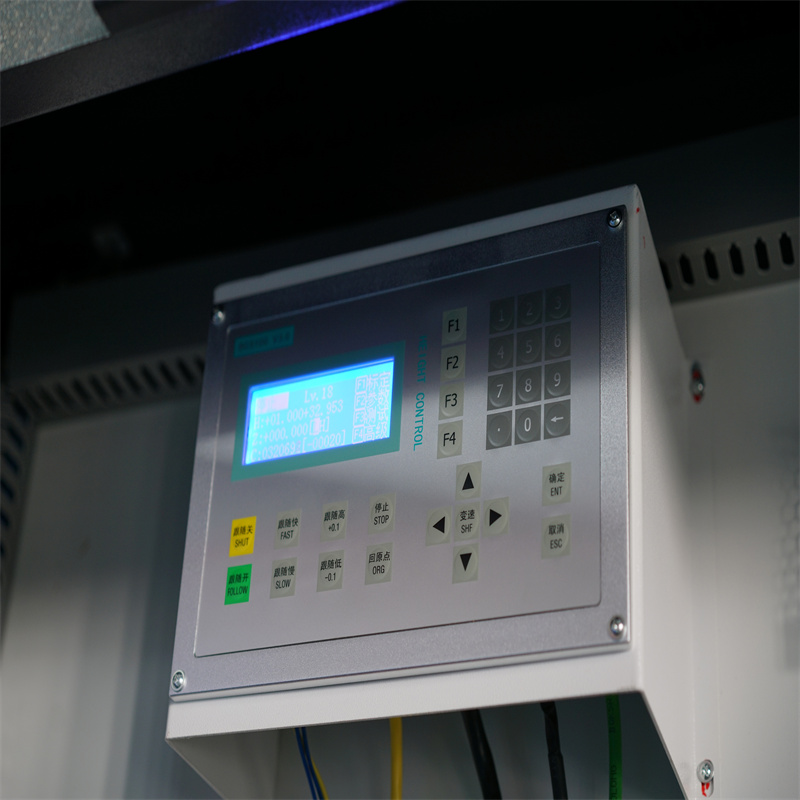 Metal Sheet Fiber Laser Cutter Raytools laser head
Advantages:
--High Precision: without manual, zero fault.
--High Effectiveness: Without manual, Save time
--High Safety: Anti-collision design, height adjustment
--High sensitivity
Metal Sheet Fiber Laser Cutter Laser generator
Raycus 1 Kw Laser Source Advantage: 100,000 hours life time More stable and cost-efficient Free maintenance The good brand in the world, quality has assurance.
Metal Sheet Fiber Laser Cutter CYPCUT control system
Auto edge seeking function and flying cutting function, Intelligent typesetting etc. Supported Format: AI, BMP, DST, DWG, DXF, DXP, LAS, PLT,NC,GBX etc
CYPCUT control system
Auto edge seeking function and flying cutting function, Intelligent typesetting etc. Supported Format: AI, BMP, DST, DWG, DXF, DXP, LAS, PLT,NC,GBX etc
The Beam of Metal Sheet Fiber Laser Cutter
Type: Aviation aluminum Beam
Structure: Manufactured with aerospace standards And formed by 4300 tons Press extrusion molding. After aging treatment, its hardness can reach 6061 T6.
Advantages: Good toughness,light weight, stronger corrosion resistance, anti-oxidation, low density to increase the moving speed of laser head.
Comparison:
--Steel Gantry: 280kg;
--Cast aluminum Gantry: 180kg;
--Aviation aluminum Gantry: 138kg. With alight weight, it will greatly increase the processing speed.
Japan YASKAWA servo motors and drivers
--X axis: one set 850W Japanese YASKAWA servo motor and driver.
--Y axis: one set 1800W Japanese YASKAWA servo motor and driver.
--Z axis: one set 400W Japan YASKAWA servo motor and driver.
Metal Sheet Fiber Laser Cutter Warranty card and parts
The warranty period is three years from the day of shipment from the factory. If there is any damage, the warranty card can be repaired and replaced for free.
Metal Sheet Fiber Laser Cutter Wearing parts
Nozzlex: 20pcs/ Protection lens: 18pca/Ceramic ring: 2 for free Samples
Advantage of Metal Sheet Fiber Laser Cutter
1. High cutting precision: fiber laser cutting machine positioning accuracy 0.05mm, repeat positioning accuracy 0.03 mm.
2. fiber laser cutting machine slit narrow: the laser beam is focused into a small spot, so that the focus reaches a very high power density, the material is quickly heated to the degree of gasification, evaporation to form holes. As the beam moves relatively linearly with the material, the holes are continuously formed into slits having a narrow width, and the slit width is generally 0.10-0.20 mm.
3. The cutting surface of the fiber laser cutting machine is smooth: the cutting surface has no burrs, and the surface roughness of the cutting surface is generally controlled within Ra6.5.
4, fiber laser cutting machine speed: cutting speed up to 10m / min maximum positioning speed up to 30m / min faster than wire cutting speed.
5. fiber laser cutting machine cutting quality is good: no contact cutting, cutting edge is affected by heat, there is basically no thermal deformation of the workpiece, completely avoiding the collapse formed when the material is punched and sheared, the slit generally does not require secondary processing.
6, no damage to the workpiece: the fiber laser cutting head will not contact the surface of the material to ensure that the workpiece is not scratched.
7, not affected by the shape of the workpiece: laser processing is flexible, can process any graphics, can cut pipes and other profiles.
8. fiber laser cutting machine can cut a variety of materials: such as plastic, wood, PVC leather, textiles, plexiglass and so on.
9. Saving mold investment: laser processing does not require molds, no mold consumption, no need to repair molds, saving mold time, thus saving processing costs and reducing production costs, especially suitable for processing large products.
10. Material saving: computer programming can be used to cut products of different shapes to maximize the utilization of materials.
11. Improve the speed of sample delivery: After the product drawings are formed, laser processing can be performed immediately, and the new product can be obtained in the shortest time.
12, safety and environmental protection: laser processing waste, low noise, clean, safe, non-polluting, greatly improving the working environment.
QC
5 face cnc milling machine which process accurancy can be 0.001mm,to improve all the machine hardware precision, from machine bed, gantry parts to tapping. All the machine parts Assembe by our machine milling and lathe machine, can be guarantee the machine precision and fast delivery time.
Technology support
We welcome all our buyers come to visit our factory for directly free training, our professional engineer will support you to study the machine operation. We will supply machine operation manual, training videos and machine parameters, our engineer will supply online machine installation and training. The customers' technicians can keep in touch with our engineer at any time, through wechat/whatsapp/mobile phone or email, our engineer will help to solve your problems as soon as possible. If customer need, we will send our engineer to the customers' place to provide install and train the customer to use themachine, our engineer will stay at customers' place for 5-7days, customers should pay the round-trip airkets/hotels/food for our engineer.
The main purpose of pre-sales service is to assist customers to do engineering planning and system requirements analysis, so that our products can meet the needs of users to the greatest extent, and at the same time make the customer's investment play the largest comprehensive economic benefit.
1. Strengthen user communication and exchange on project progress at any time;
2. As far as possible to meet the changes of the user's reasonable temporary needs;
3. Collaborate friendly with users to deliver qualified products.
Guarantee Policy
The guarantee period of quality shall be 3 years counting from the date on which the commodity arrives at the port of destination. Except the damage is artificial, we are responsible for offering the fittings free of charge during the guarantee period, but you need to send the damaged fittings to us by courier with your charge before we send back the alternative fittings to you. Out of the guaranteed period, should the parts required to be repaired or replaced, if any, the parts will be charged.
FAQ
Q1: I need a fiber laser cutting machine, can you give me some suggestions?
Sure, please send us inquiry and tell us your processing materials,size and thickness, we will recommend you suitable model.
Q2: Which kind of materials can be processed on this machine?
It can process most of metal
Q3: Are you a factory or trading company?
We are the manufacturer and we have over ten years factory experience. And we welcome you to visit us.
Q4: How long is the delivery time for this Professional manufacturer for fiber laser cutting machine?
For standard machines, it would be 30 days; For non-standard machines and customized machines according to client s specific requirements, it would be 30 to 35 days.
Q5: How should I pay for my order ?
You can do 30% prepayment at first, then we will start to make production. After finish production, shipping,then you can pay that 70% balance.
Details
Application: LASER CUTTING
Applicable Material: Metal
Condition: New
Laser Type: Fiber Laser
Cutting Area: 1500*3000mm
Cutting Speed: 120m/min
Graphic Format Supported: AI, PLT, DXF, BMP, Dst, Dwg, LAS, DXP
Cutting Thickness: 0-15mm
CNC or Not: Yes
Cooling Mode: WATER COOLING
Control Software: Cypcut
Laser Source Brand: IPG
Laser Head Brand: Raytools
Servo Motor Brand: Yaskawa
Guiderail Brand: HIWIN
Control System Brand: Cypcut
Weight (KG): 5000 KG
Key Selling Points: High-accuracy
Optical Lens Brand: II-VI
Warranty: 3 years
Applicable Industries: Garment Shops, Building Material Shops, Manufacturing Plant, Home Use, Construction works , Advertising Company
Machinery Test Report: Provided
Video outgoing-inspection: Provided
Warranty of core components: 3 years
Core Components: Motor, Bearing, Gear
Product Name: 5mm metal steel fiber laser cuctting machine
Laser Power: 1kw/2kw/3kw
Reducer: French MOTOVARIO
Rack: Taiwan YYC rack
Water chiller: Tongfei water chiller 6200
Packing: One 40 GP container
N.W(kg): 5000KG
Repeat positioning accuracy: ±0.02mm
Dimension: 4.60*2.83*1.70M
Max. acceleration: 1G
Certification: ce
After-sales Service Provided: Online support, Free spare parts, Field installation, commissioning and training, Field maintenance and repair service, Video technical support
After Warranty Service: Video technical support, Online support