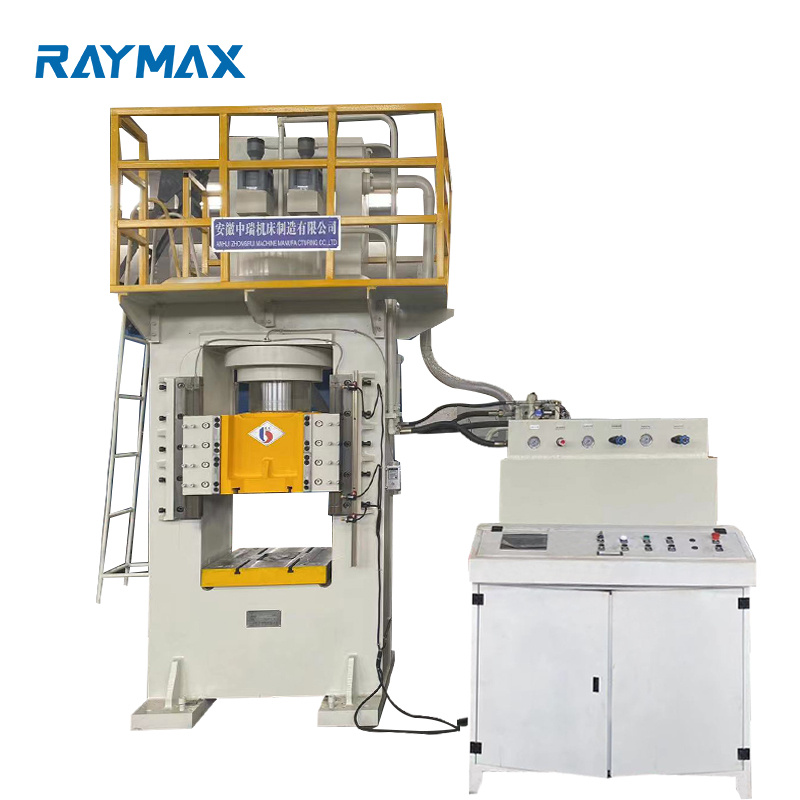 Product Application
The Hydraulic press, engineered with great care for details, is a high quality machine tool. The studies made on the framework flections have allowed us to design a product that reacts in the most appropriate and responsive way to the mechanical solicitations, therefore guaranteeing a stable structure, thus a higher precision in deep drawing.
Hydraulic press designs and manufactures 2 or 4 Uprights Type Hydraulic Drawing Presses from 600 kN to 30000 kN for deep drawing, reverse drawing, embossing, bending, hydroforming and hot forging processes, both for steel / stainless steel production in the automotive, household white, thermo-hardening, try-out/ toolmaking and other industrial applications.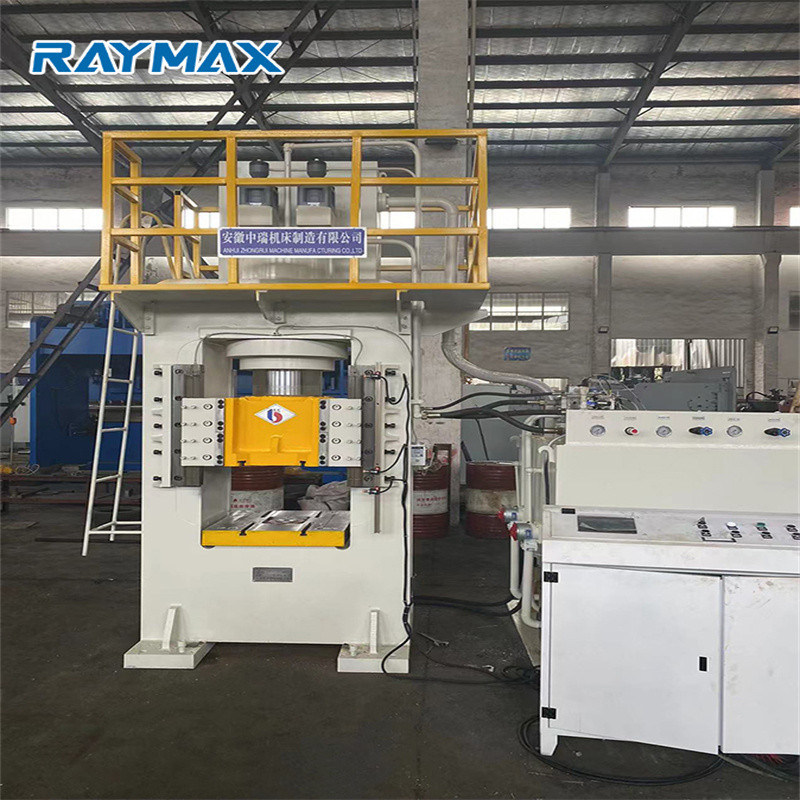 Customized for your Production:
- In addition our Presses are produced on the basis of Accurl china standard or, alternatevely, on technical specifications agreed with customers.
- User-friendly control
Versatility:
- Configuration on demand
Precision:
- Force from 600 to 30.000 kN
- Monolithic and composite structures
- Customizable Table dimensions
- Customizable Stroke
- Safety Standards: CAT3 e CAT4
- Mold Change systems available
- Software: Siemens touch screen
Safety:
RAYMAX has a strict policy for the choice of its components, on the basis of an extensive experience acquired over decades. All components are certified in accordance with European standards and their main sources are Germany, USA, Holland, Italy and Switzerland. All structural parts are calculated by the finite element method and only high quality steel S275 and S355 JR namely J2 (+ N) is used.
Reliability:
RAYMAX All structural plates used are made of steel alloys ( i.e. S355 or higher), are certified and verified for chemical analysis and mechanical testing. The assembled elements are welded together and normalized, i.a.w. UNI-EN10025 regulations. The structures are designed to improve load distribution and lower associated tensions, so to minimize distortions.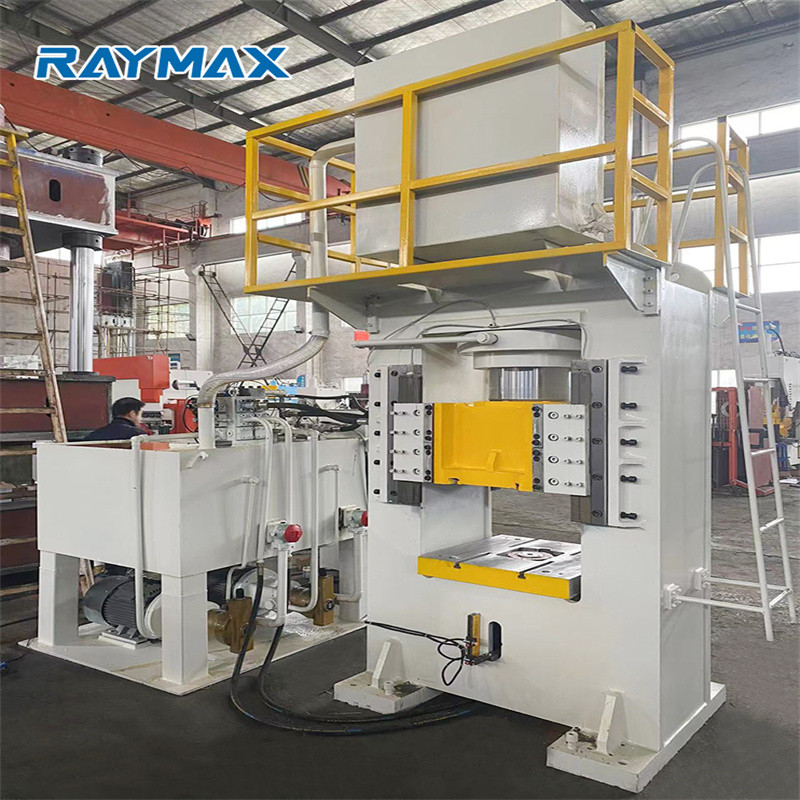 Main Features
The frame is heavy-duty as well as compact and it assures precise results.It is made of high quality mild steel and it has undergone systematicmechanical processes.
• Electric welding of high precision
• Usage of high-tech boring machines for extreme precision parts
RAYMAX chooses the best products to guarantee long-lasting and high-techmachines.
RAYMAX selects the best components.
APPLICATIONS:
• Graphic color CNC
•The composite series has been designed for applications in which structural rigidity and lexibility in terms of production are the particular rerogatives required. Machines with several actions from the top or bottom or pecial solutions enable complex shapes and large dimensions to be achieved in a number of different industries, such as:
• domestic appliances
• car and vehicle bodies
• structural elements
• stainless steel sinks
• cooker tops Laser beam safety photocells
• Silent and reliable internal gear pump
• High precision optical lines
• Electrical panel with high quality components
• Start&Stop system
SAFETY WORK:
RAYMAX machines comply with the strictest EU regulations with referenceto safety. The devices installed guarantee thorough safety of the operatorwithout reducing the pace of work.
• The most advanced laser systems
• Safety PLCs able to manage and monitor the action of the proportional valves
• Visible dual beam linked to the upper tool: should it be is interrupted, it blocks the movement of the Deep drawing
• Easy adjustment by means of a grading scale
• Constant monitoring of parameters related to safe
Detailes
Name: machine frame
Brand: RAYMAX
Original: CHINA
RAYMAX machines are designed from the ground up by our expert engineers with only one goal: to build the best machines imaginable. By combining our unique machine designs with the highest quality materials available, we have achieved our objective and invented some of the most reliable and durable machines in the world!
HYBRID SYSTEM
Name: Passion for hydraulics
Brand: Bosch– Rexroth
Original: Germany
RAYMAX hydraulic and electrical systems are constantly custom designed to each machine, so give the best "performances" to individual presses, depending on its use so to maintain a good relationship "cost / benefit".
DOUBLE GUIDED RAM
Brand: RAYMAX
The Moving Table sliding blocks, using an accurate adjustment system, ensure full contact on the guides throughout the sliding stroke, providing to the moving elements of the press the optimal parallellism accuracy.
Passion for hydraulics
Brand: RAYMAX
The hydraulic cylinders are completely designed and built by Gigant Italia S.r.L., the liners are made of forged steel and in case of the larger size cylinders, also the stems are made from forged body so as to ensure the pistons are reliable, safe, durable and are not keen to leaks causing machine downtime.
RAYMAX Softwaree.
Under tons of steel and power beats a Heart of Technology. PLC and the latest generation of I / O. All controlled by our software specifically developed to help the operator to work in a simple and immediate way.
Technology and functionality.
The design of these presses provides a robust structure in electrowelded steel that ensures stability and firmness to the machine so as to minimize the deformation during the work cycles. Components are selected only between Main and qualified suppliers that exist in the market and each press is equipped with all legal requirements and security safeguards to comply with Category 4 of the EC Machinery Directive. Through a simple selection on the machine control panel, it is possible to set various types of data such as setting molds on RAM and lower sheet press cushion, manual setting being set up production cycle up to the semi-automatic and automatic cycles in phase of active and integral production.
| | |
| --- | --- |
| Optional Equipments | 1.Movable operation panel |
| 2.Light curtain | 3.Oil cooling device |
| 4.Knock out device (hydraulic or mechanical) | 5.Rapid mold clamping mechanism |
| 6.Guide rail and rolling for die change | 7.Slide locking mechanism |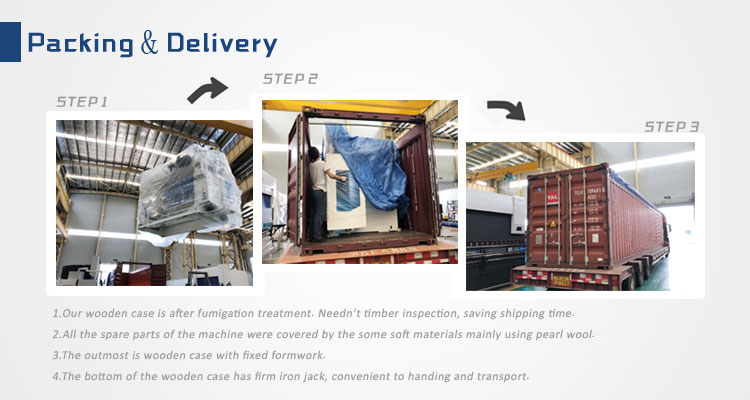 Details
Slide Stroke (mm): 720
Machine Type: H Frame Hydraulic Press
Ejector Force (kN): 30000
Return Force (kN): 600 kN
System: Servo
Condition: New
Place of Origin: Anhui, China
Brand Name: RAYMAX
Year: 2020
Voltage: 380V/220V Optional
Dimension(L*W*H): 3800mmx1900mmx1900mm
Weight (T): 2.15 T
Model Number: HSP-1000T
Motor Power (kw): 22 kw
Key Selling Points: High-accuracy
Warranty: 2 years
Applicable Industries: Building Material Shops, Machinery Repair Shops, Manufacturing Plant, Construction works
Showroom Location: United Kingdom, United States
Marketing Type: Hot Product 2019
Machinery Test Report: Provided
Video outgoing-inspection: Provided
Warranty of core components: 2 years
Core Components: Bearing, Motor
CNC or Not: CNC
After-sales Service Provided: Engineers available to service machinery overseas, Online support, Video technical support
Power(W): 22Kw
Weight: 21500
CNC Control system: Touch Screen Siemens from Germany
Press Capacity: 1000Tons
Slide Stroke: 720
Max. Daylight: 1150mm
Table Size: 1500x500mm
Y1 + Y2 Stroke: 200mm
After Warranty Service: Video technical support, Online support
Local Service Location: United Kingdom, United States
Certification: CE Certificates