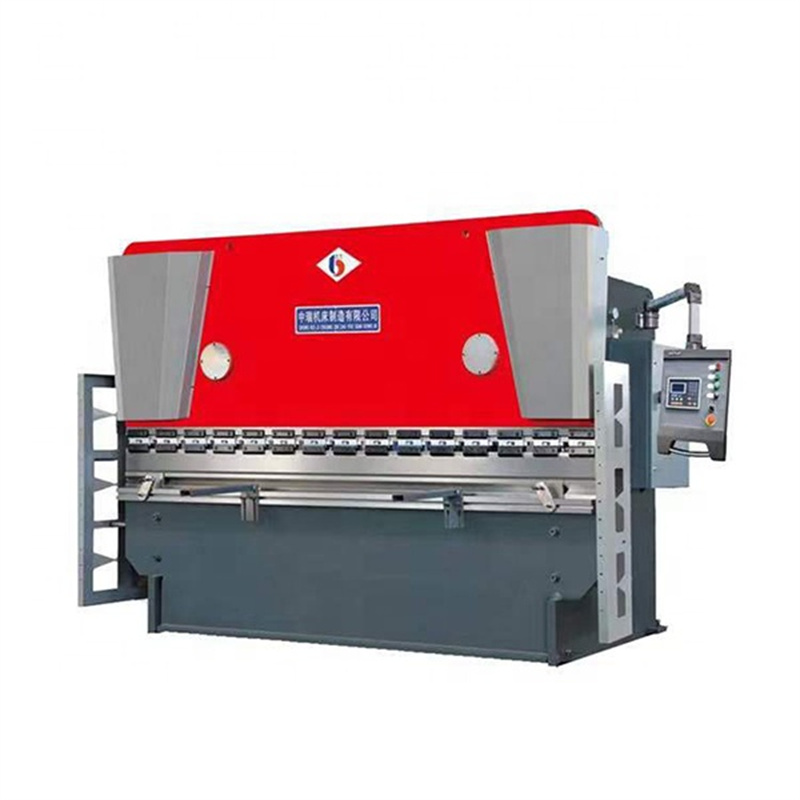 NO.
Model
Nominal Pressure
KN
Length of Table
mm
Distance between
Frames
mm
Open Height
mm
Throat Depth
mm
Slide Stroke
mm
Motor  Power
kw
1
WC67Y/K-40T/2500
400
2500
2050
210
200
110
4
2
WC67Y/K-63T/2500
630
2500
2050
235
250
120
5.5
3
WC67Y/K-100T/3200
1000
3200
2500
330
320
150
7.5
4
WC67Y/K-125T/3200
1250
3200
2500
330
320
150
7.5
5
WC67Y/K-160T/3200
1600
3200
2500
400
320
200
11
6
WC67Y/K-200T/3200
2000
3200
2500
435
300
200
15
7
WC67Y/K-200T/4000
2000
4000
3100
435
300
200
15
8
WC67Y/K-200T/6000
2000
6000
4800
435
320
200
15
9
WC67Y/K-250T/3200
2500
3200
2500
435
320
200
18.5
10
WC67Y/K-250T/4000
2500
4000
3100
435
320
200
18.5
11
WC67Y/K-250T/6000
2500
6000
4800
435
350
200
18.5
12
WC67Y/K-300T/3200
3000
3200
2600
435
350
200
22
13
WC67Y/K-300T/4000
3000
4000
3100
435
350
200
22
14
WC67Y/K-300T/6000
3000
6000
4800
435
350
200
22
15
WC67Y/K-400T/3200
4000
3200
2600
520
400
250
37
16
WC67Y/K-400T/4000
4000
4000
3100
520
400
250
37
17
WC67Y/K-400T/5000
4000
5000
4100
520
400
250
37
18
WC67Y/K-400T/6000
4000
6000
4800
520
400
250
37
19
WC67Y/K-400T/7000
4000
7000
5600
520
400
250
37
20
WC67Y/K-500T/4000
5000
4000
3100
600
400
300
45
21
WC67Y/K-500T/5000
5000
5000
4100
600
400
300
45
22
WC67Y/K-500T/6000
5000
6000
4800
600
400
300
45
23
WC67Y/K-500T/7000
5000
7000
5600
600
400
300
45
24
WC67Y/K-500T/8000
5000
8000
6200
600
400
300
45
25
WC67Y/K-600T/4000
6000
4000
3100
600
400
300
45
26
WC67Y/K-600T/5000
6000
5000
4100
600
400
300
45
27
WC67Y/K-600T/6000
6000
6000
4800
600
400
300
45
28
WC67Y/K-600T/7000
6000
7000
5600
600
400
300
45
29
WC67Y/K-600T/8000
6000
8000
6200
600
400
300
45
30
WC67Y/K-700T/4000
7000
4000
3100
640
500
300
55
31
WC67Y/K-700T/5000
7000
5000
4000
640
500
300
55
32
WC67Y/K-700T/6000
7000
6000
4800
640
500
300
55
33
WC67Y/K-700T/7000
7000
7000
5600
640
500
300
55
34
WC67Y/K-700T/8000
7000
8000
6200
640
500
300
55
35
WC67Y/K-800T/4000
8000
4000
3100
800
500
400
2x37
36
WC67Y/K-800T/5000
8000
5000
4000
800
500
400
2x37
37
WC67Y/K-800T/6000
8000
6000
4800
800
500
400
2x37
38
WC67Y/K-800T/7000
8000
7000
5600
800
500
400
2x37
39
WC67Y/K-800T/8000
8000
8000
6200
800
500
400
2x37
40
WC67Y/K-1000T/5000
10000
5000
4000
800
600
400
2x45
41
WC67Y/K-1000T/6000
10000
6000
4800
800
600
400
2x45
42
WC67Y/K-1000T/7000
10000
7000
5600
800
600
400
2x37
43
WC67Y/K-1000T/8000
10000
8000
6200
800
600
400
2x45
44
WC67Y/K-1200T/5000
12000
5000
4000
900
600
400
2x45
45
WC67Y/K-1200T/6000
12000
6000
4800
900
600
400
2x45
46
WC67Y/K-1200T/7000
12000
7000
5600
900
600
400
2x45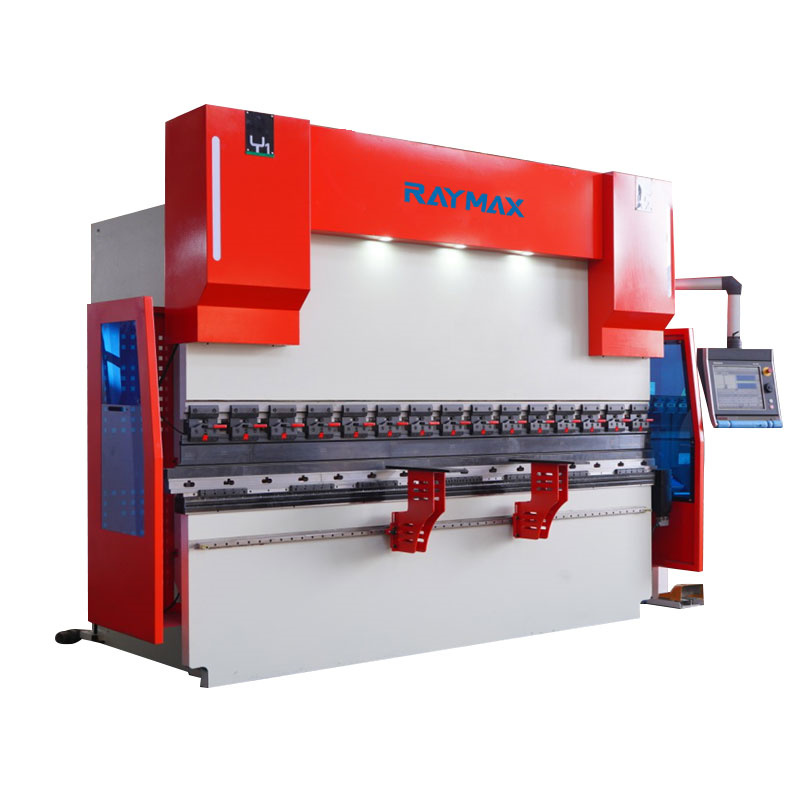 Rexroth Valve
Germany hydraulic valve is very important part for press brake machine, high quality hydraulic valve make the machine more reliable to use
Schneider Electric Components
High quality electric parts can perform well, even the electric is not stable and customers can easily get the replacement anywhere in the word.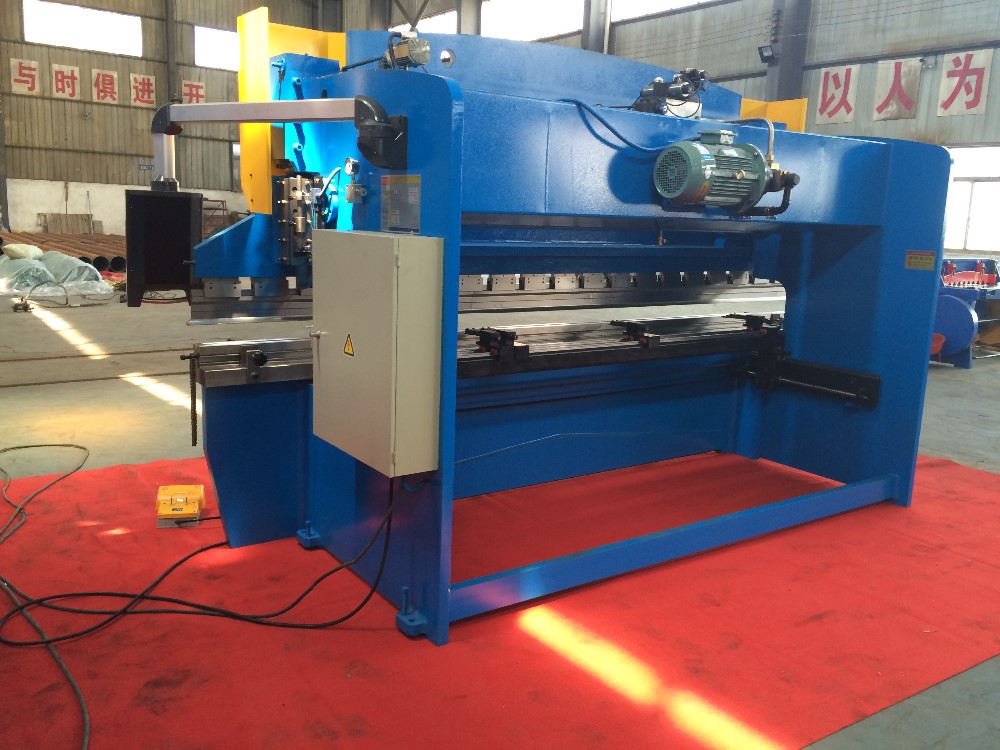 SIEMENS Motor
Germany famous brand motor improves the lifespan of the machine and keeps the machine working in low noise.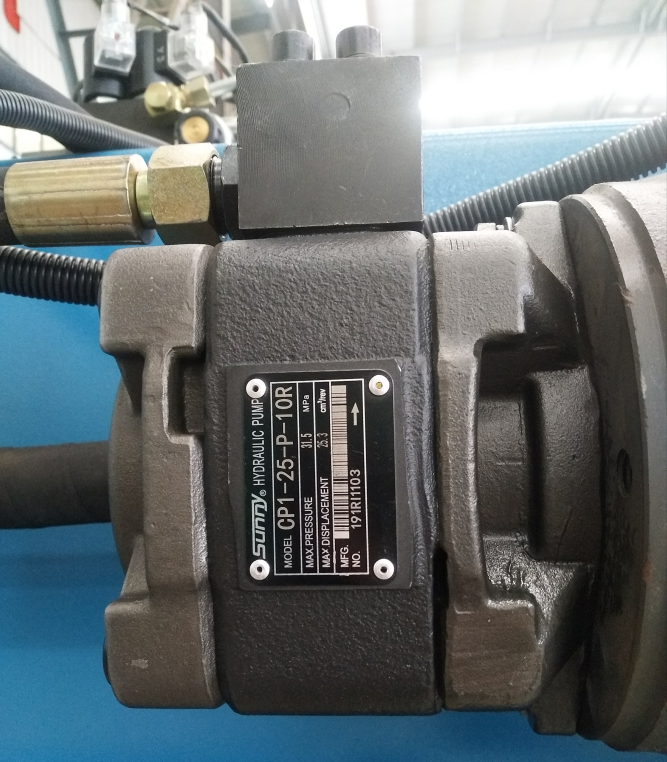 SUNNY Pump
American world famous brand for hydraulic pump performs well and provides great power for the whole hydraulic system.
1. 4- axis Delem DA52s programming mode CNC control
2. Full synchronisation of Y1 Y2 axes with proportional hydraulic valve system and constant monitoring by CNC system to /- 0.01mm accuracy
3. High precision linear scales for measurement of stroke depth mounted on side frames rather than top beam to prevent any distortion in accuracy as beam comes under load
4. CNC-controlled X & R-axis as standard ballscrew backgauge with servo drive motors
5. Light guards
6. Two micrometric backgauge finger-stops with lateral adjustment
7. Steel mono-block construction
8. Polished chrome plated and ground cylinders
9. Long stroke and large open height dimensions
10. High approach and return speeds for production bending
11. Euro style quick release top tool holders with intermediaries including wedges for crowning
12. 88 degree sectionalised goose neck top tool
13. 4 way sectionalised multi vee bottom tool
14. Double footswitch control and pendant type control arm
15. AKAS laser tooling guards
16. Electrically interlocked side guards
17. Electrically interlocked read access door
18. 2 sliding front support arms with linear guide rails for lateral adjustment and hand wheel for height adjustment, 1000mm long from centre of bottom tool vee
19. Side guard is standard meeting CE regulations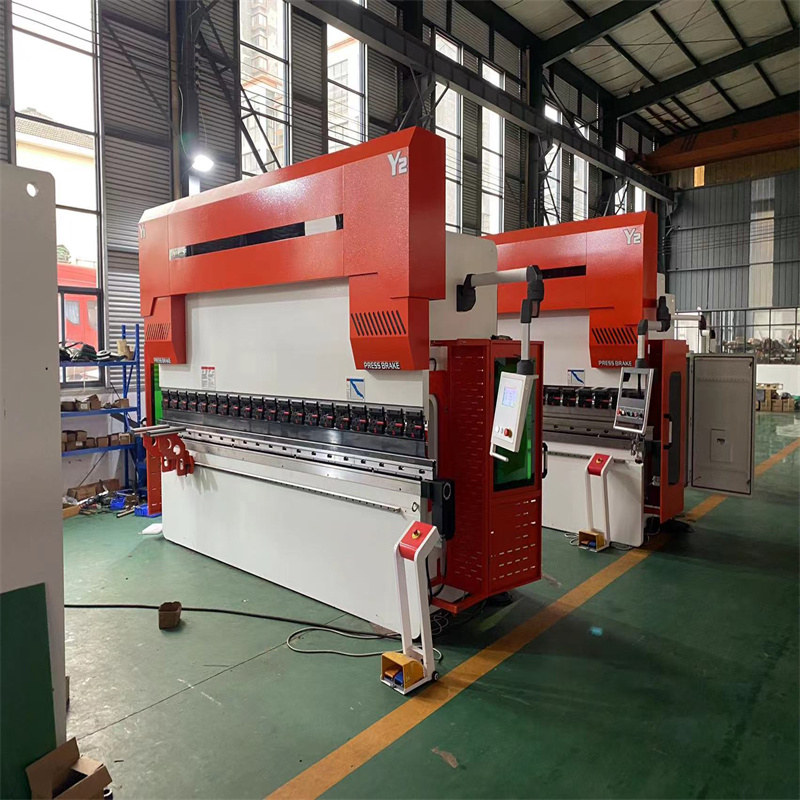 FAQ
1. Q: Why do we choose RAYMAX machine?
A: We have our own plant, RAYMAX metalforming equipment manu. As a result , we can surely promise the quality of every product and provide you with competitive price.
2. Q: Do you provide OEM or ODM service?
A: Yes, OEM or ODM are both available for us.
3. Q: May I visit your factory?
A: Certainly, we welcome our customers from all over the world, and we will always seek for long-term cooperation with you.
4. Q: How about your after sales service?
A: Our experienced engineers are waiting to make service for you. One-top service term made us survive from fierce competition.
5.Q: What's the policy for guarantee and broken parts?
A: Warranty period of equipment lasts a year, during which the broken parts and spares caused by quality can be offered free.
Details
Slider Stroke (mm): mm
Automatic Level: Fully Automatic
Throat Depth (mm): 320 mm
Machine Type: Synchronized
Length of Working Table (mm): 2500 mm
Width of Working Table (mm): 2000 mm
Dimension: depend on Model
Condition: New
Brand Name: RAYMAX
Material / Metal Processed: Stainless Steel, Carbon steel, Aluminum
Automation: Automatic
Extra Services: End Forming
Year: 2019
Weight (KG): 4000
Motor Power (kw): 18.5 kw
Key Selling Points: Competitive Price
Warranty: 1 Year
Applicable Industries: Building Material Shops, Machinery Repair Shops, Manufacturing Plant, Food & Beverage Factory, Construction works , Energy & Mining, Hardware Processing Industry
Showroom Location: Viet Nam, India
Marketing Type: Sheet metal forming machine
Machinery Test Report: Provided
Video outgoing-inspection: Provided
Warranty of core components: 1 Year
Core Components: Bearing, Motor, Pump, Gearbox
Keyword: Press Brake Bending
Color: Customized
Voltage: 220V/380V/415V/440V/customized
Type: Hydraulic Bending Tools
Function: Steel Metal Bending
Main motor: Siemens
Valve: Rexroth brand
Pump: Sunny brand
Electrical Components: Schneider Electrical
Nominal Pressure (kN): 2500 kN
Certification: ISO 9001:2000
After-sales Service Provided: Field installation, commissioning and training, Field maintenance and repair service, Video technical support, Online support
After Warranty Service: Video technical support, Online support