The main performance characteristics:
1. Sheet plate welded structure is adopted with hydraulic transmission and accumulator return, typical of an easy operation reliable performance and nice appearance .
2. Indication by indicator is prompt for adjustment of blade clearance. for a handy and prompt adjustment .
3. Alignment device with lighting and control device for shearing stroke are set. with a handy and prompt adjustment .
4. Rolling material support ball is provided. to minimize fish tail with sheet bar and to reduce frictional resistance.
5. The rear stopper is fitted with electric adjustment and manual adjustment devices. and digital display device is available for display of size of stopper and times of shearing.
Application:
Hydraulic shearing machine is the sheet metal industry under the cutting tool, Widely used in industrial machinery, metallurgical industry, automobile, shipbuilding, electrical appliances, engineering equipment, sheet metal processing, steel pipe welding, electronic industry, aerospace industry, agricultural machinery manufacturing, dining furniture machinery industry.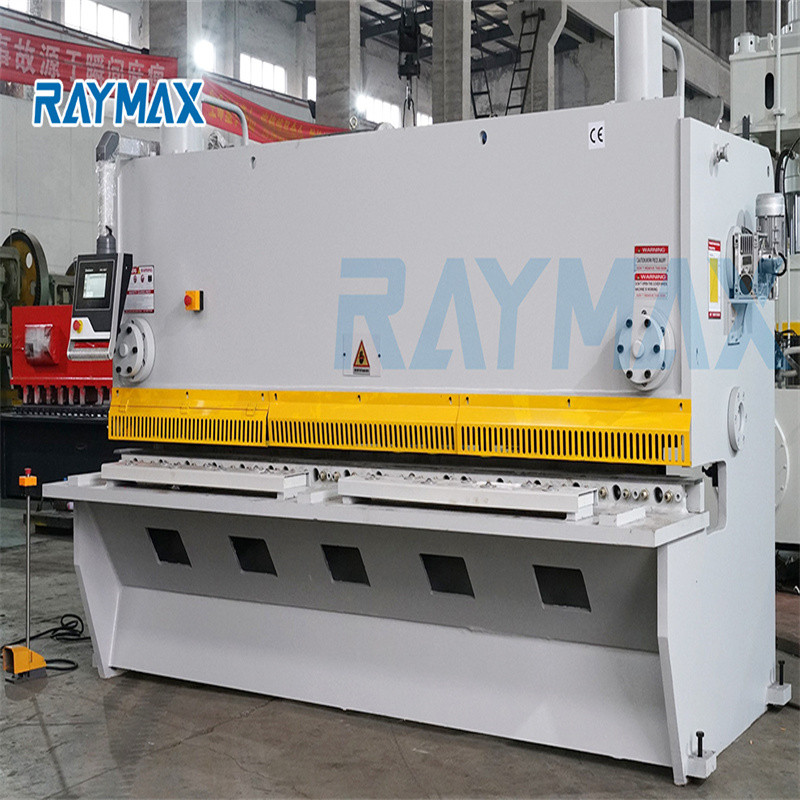 Parameters Type
Shearing Width
Strokes
Backstroke Range
Shearing Angle
Working table height
Motor power
mm
Time/min
mm
(°)
mm
KW
Q11Y6*2500
2500
16~35
20~600
30'-1°30'
800
7.5
Q11Y6*3200
3200
14~35
20~600
30'-1°30'
800
7.5
Q11Y6*4000
4000
10~30
20~600
30'-1°30'
800
7.5
Q11Y6*5000
5000
10~30
20~800
30'-1°30'
900
11
Q11Y6*6000
6000
8~5
20~800
30'-1°30'
1000
11
Q11Y8*2500
2500
14~30
20~600
30'-2°
800
11
Q11Y8*3200
3200
12~30
20~600
30'-2°
850
11
Q11Y8*4000
4000
10~25
20~600
30'-2°
900
11
Q11Y8*5000
5000
10~25
20~800
30'-2°
1000
15
Q11Y8*6000
6000
8~20
20~800
30'-2°
1050
15
Q11Y12*2500
2500
12~25
20~800
30'-2°
840
15
Q11Y12*3200
3200
12~25
20~800
30'-2°
900
15
Q11Y12*4000
400
8~20
20~800
30'-2°
940
15
Q11Y12*5000
5000
8~20
20~1000
30'-2°
1000
22
Q11Y12*6000
6000
6~20
20~1000
30'-2°
1060
30
Q11Y16*2500
2500
12~20
20~800
30'-1°30'
840
22
Q11Y16*3200
3200
12~20
20~800
30'-1°30'
900
22
Q11Y16*4000
4000
8~15
20~800
30'-1°30'
940
22
Q11Y16*5000
5000
8~15
20~1000
30'-1°30'
1000
30
Q11Y16*6000
6000
8~15
20~1000
30'-1°30'
1100
37
Q11Y20*2500
2500
10~20
20~800
30'-3°
900
30
Q11Y20*3200
3200
10~20
20~800
30'-3°
950
30
Q11Y20*4000
4000
8~15
20~800
30'-3°
1100
30
Q11Y20*5000
5000
8~15
20~1000
30'-3°
1100
37
Q11Y20*6000
6000
6~15
20~1000
30'-3°
1200
37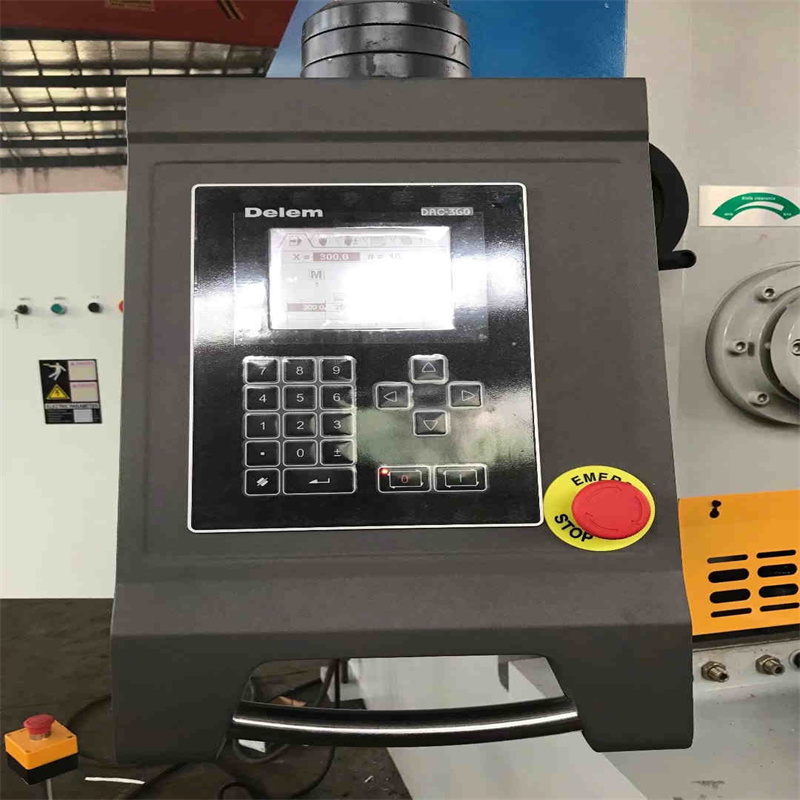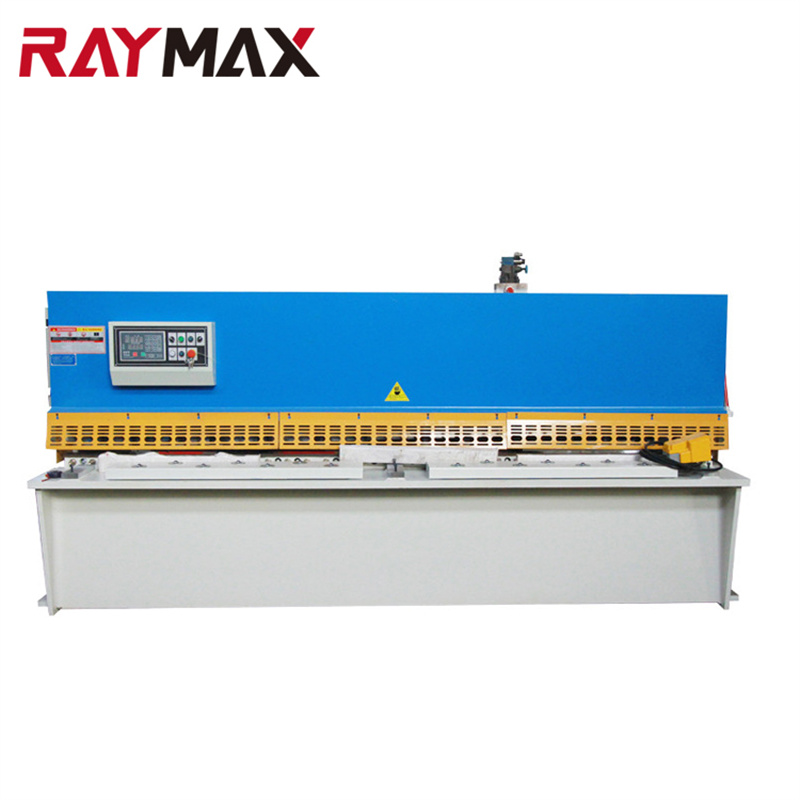 Details
Max. Cutting Width (mm): 6000 mm
Max. Cutting Thickness (mm): 20 mm
Automatic Level: Semi-automatic
Shearing Angle: 30
Blade Length (mm): 2500 mm
Backgauge Travel (mm): 20 - 1000 mm
Throat Depth (mm): 1000 mm
Condition: New
Power (kW): 37 kW
Weight (KG): 5000 KG
Voltage: Customizable
Dimension(L*W*H): customizable
Warranty: 1 Year
Key Selling Points: High-accuracy
Applicable Industries: Building Material Shops, Machinery Repair Shops, Construction works
Marketing Type: Hot Product 2020
Machinery Test Report: Provided
Video outgoing-inspection: Provided
Warranty of core components: 1 Year
Core Components: Motor, PLC, Gearbox
Application: Sheet Metal Industry cutting shearing
Keyword: Shearing Machine
Color: Customizable
Cutting material: Metal .alloy Metal .aluminum
Key words:
Shearing Bending Machine
Name: Small Steel Shearing and Bending Machine
After-sales Service Provided: Field installation, commissioning and training
After Warranty Service: Video technical support, Online support
Local Service Location: India, South Africa
Certification: ce,iso